The Théâtre Molière is the first venue at Puy du Fou that's entirely dedicated to corporate events. A large central auditorium with 500 seats, 11 modular meeting rooms ranging from 40 m² to 250 m², and a multipurpose space allow companies and major players in the event industry to hold any type of original and spectacular event.
Our original creation for 2020
In 2020, Puy du Fou added a 3,500 m² conference centre, the Théâtre Molière, featuring a Grand Siècle decor, which is entirely dedicated to business tourism.
This exceptional building, with its state-of-the-art technology, was envisioned and designed to accommodate companies and their employees in the most comfortable conditions, and to create unique and personalised events: conventions, conferences, trade fairs, product launches, etc.
Your event under the gilded auspices of the Sun King
The Théâtre Molière was inspired by the Château de Marly, one of the residences of Louis XIV, which has since been demolished. Precious materials, brocade tapestries and gilded mouldings offer a cosy atmosphere for a unique event in an exceptional setting.
Just a stone's throw from the Théâtre Molière, your guests can stay in our Le Grand Siècle hotel, which features 96 beautiful and dazzling rooms. For your lunches and dinners in this unique venue, Puy du Fou Congress offers a spectacular 500-seat restaurant, La Table des Ambassadeurs.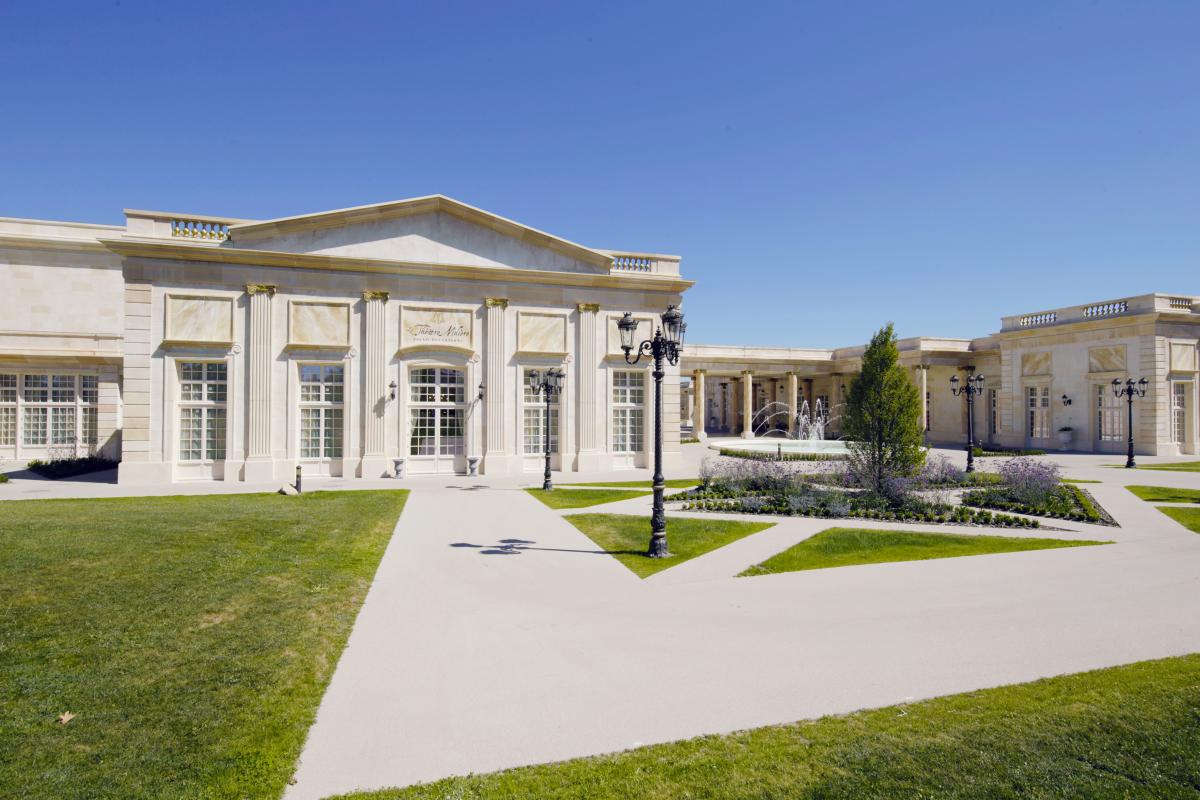 Our new conference centre : le Théâtre Molière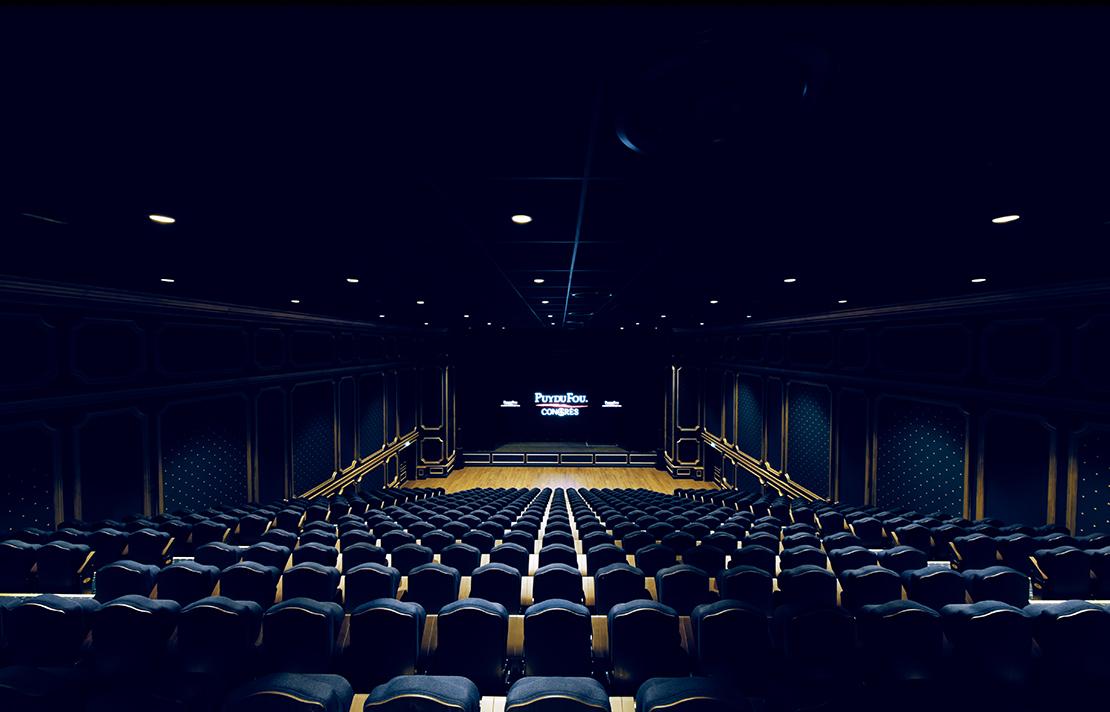 Our new conference centre : le Théâtre Molière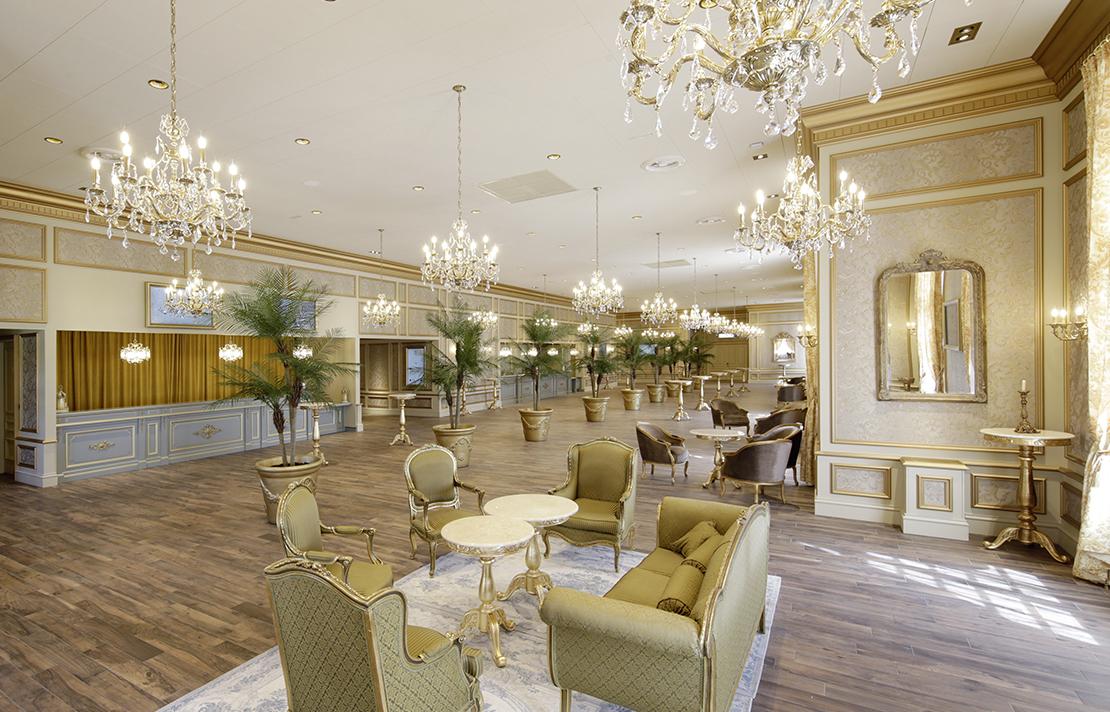 Our new conference centre : le Théâtre Molière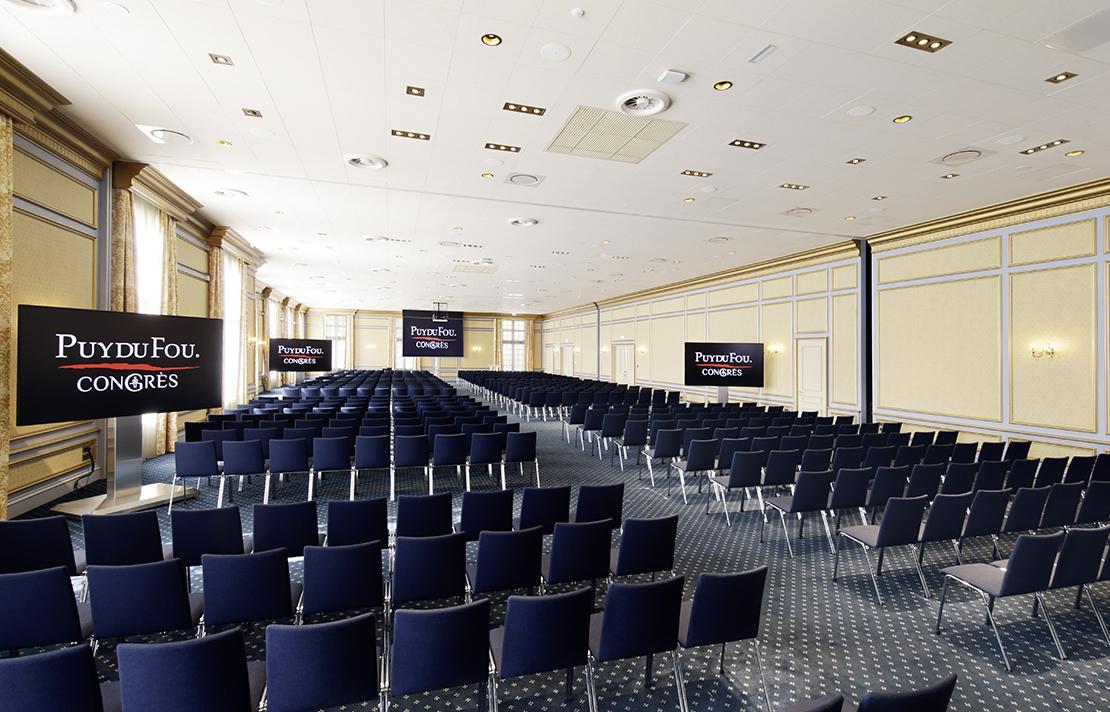 Our new conference centre : le Théâtre Molière