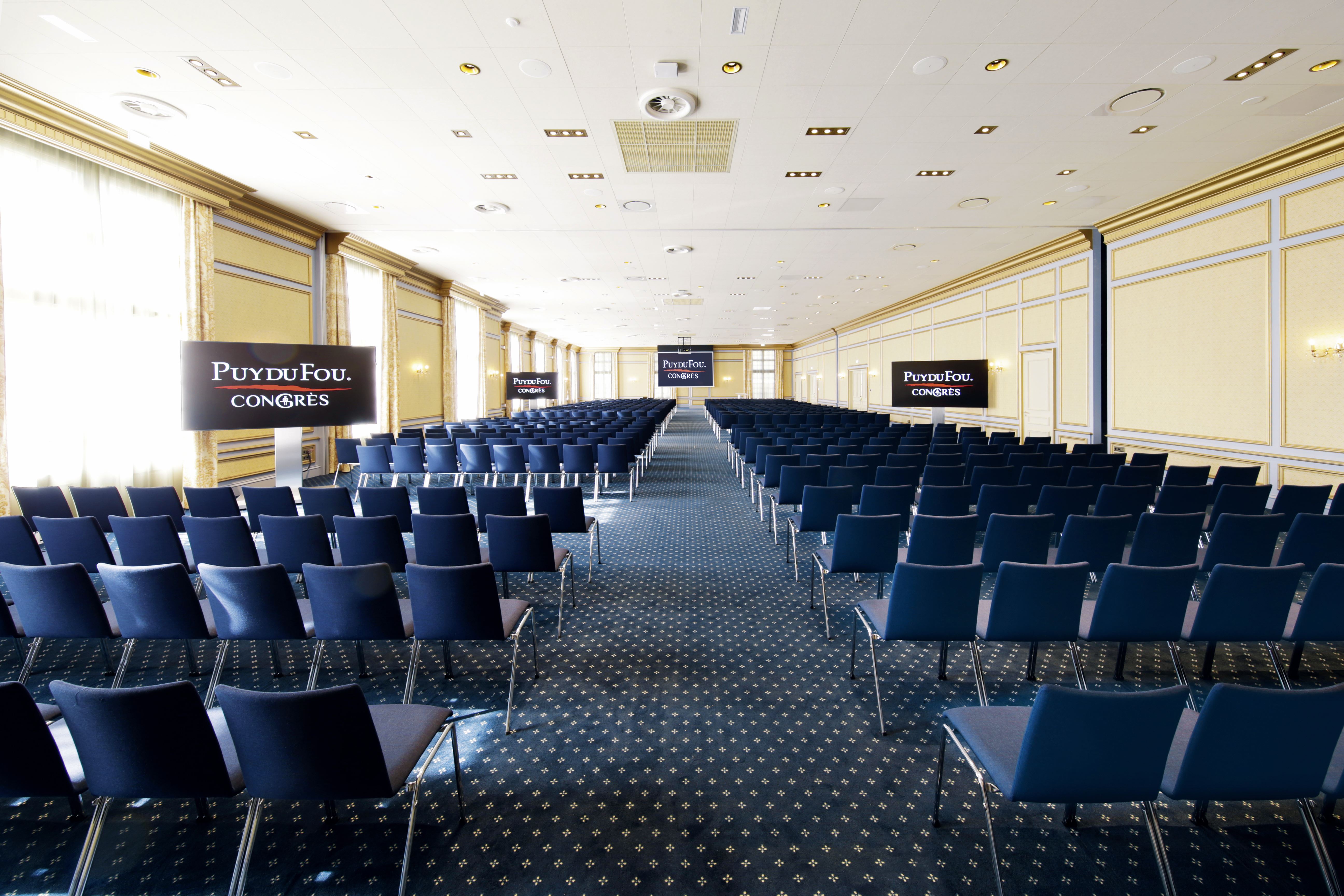 Our equipment
All of the facilities in our conference centre, built in 2020, are equipped with state-of-the-art technology.

Equipment in our auditorium, the Salon Lully:
In addition to its 500-seat retractable grandstand, our amphitheatre is fully equipped with technical equipment!
* A full-feature control room:
HDMI multi-channel video mixer
Digital audio mixing console: YAMAHA CL3 (64 Channels)
Lighting system: GrandMA 3 Light
* A translation service: wireless simultaneous interpretation system using a mobile app
* Video equipment:
30 m² movable LED screen (10 m base x 3 m high)/Resolution 3840 x 1152
2 Full HD video return monitors
* Audio equipment:
L ACOUSTICS KIVA II system
Stage return: 4 L ACOUSTICS X8 Speakers
Stage patch
1 to 12 microphones
2 Cardioid gooseneck microphones for lecterns
* Lighting equipment:
LED stage light kit
Motorised track

Equipment in our meeting rooms:
All 11 meeting rooms in our conference centre are equipped with wall-mounted touchscreen panels for managing sound volume, light intensity, video input and room temperature. Each user is able to broadcast video and audio content independently.
Video equipment:
85 or 98 inch movable monitor or video projector
Video input: Wired HDMI on wall patch
Wireless audio/video connection via Solstice collaborative system
Audio equipment:
Sound broadcast through ceiling speaker
Microphones